Protect children against pornographic, pedophilia, violence, abusive chats or any shocking content! How to protect children on the Internet and its contents as wide as pitiless?
From primary school, your child becomes more eager to information. The solution is not to prohibit Internet access. Better monitor and prevent your child than a hiding access without control. Prevent your children!
Starting point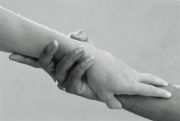 · Install on your computer a software for parental control. This allows prohibit access to the sites "classed" as inconvenables for the youngers. It will also allow you to choose the appropriate settings according the age and your family. You will have a password to change the settings that you want.
The Access manager of Internet Explorer (menu Tools > Internet options, then click on the button Enable under the tab Content). To block the disclosure of personal data and secure conversations on chat, you can also download free LogProtect.
· Help your child to choose an e-mail address or a pseudonym that does not reveal any identity information (age, genre, school, place of residence, etc.).
· Put the connected computers in a home common piece. Avoid the bedrooms.
Finally, remember that the aim is not to spy your child. Indeed, as in any activities, he must be able to open up. You are there to shelter him from the danger.
In recognized cases, report any abuse that you see on the Internet. For the most serious or urgent, contact directly the police.
Talk about
Discuss regularly with your children to know what they do on the Web and for possible virtual meetings. Disallow the exchange of personal information and prevent them that virtual friends may not be what they claim to be.
They have to understand why it is bad to give information about them (photo, age, sex, school, address, family, friends, etc.).
To face malicious meetings
If it is a disruptive i.e. a person misbehaving (disparaging discussions…), ignore him, put him in blacklist or denounce him on the site where the first meeting took place.
If it is perverse (asking for address, phone number or photo…), denounce him immediately. The police are perhaps already looking for him. It is a service for all.
Computer in danger
Your child should never open attachments from an unknown or known person. It can be a malicious file (virus, pornographic image, etc.). If the origin is identified, it is better to verify with the potential author if he really send him.
The best!
"Never accept meet alone and in person unknown people which you met online!" The first of the fundamental principles! For reasons that afraid us, you must explain to your child that he may have to meet a malicious person or a sick person (mad). At worst, if you agree with a meeting, it must happen with an adult you trust and in a place mandatory public.
"Leaves in no case a unknown (online or in reality) to do something putting ill-at-ease." The second fundamental principle!
Finally, it is imperative that your child never change opinion on your indications.
A charter on use of the Net
A simple and pedagogical idea! Print it and paste it near your connected computers.
Useful Websites:
mineurs.fr - droitdunet.fr - pointdecontact.net